Big C's Plumbing Blog
Plumbing Articles from Tulsa, OK.
5 Things to Consider Before Putting in Your Basement Bathroom Plumbing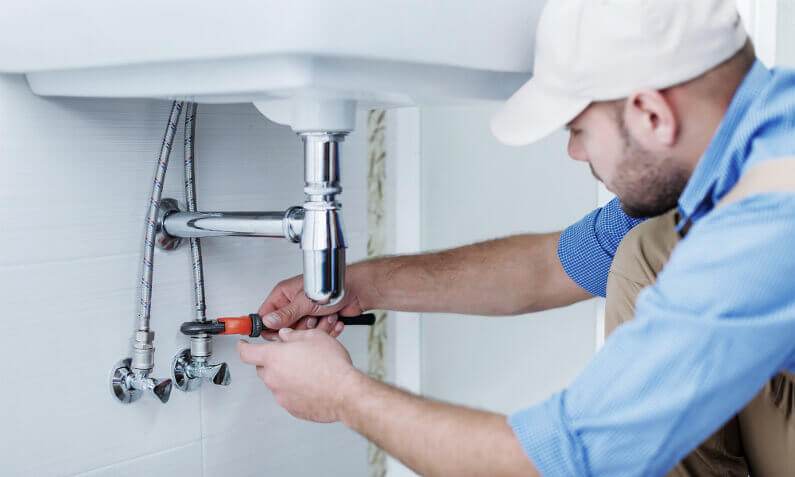 If you're going to spend 416 days of your life in the bathroom, you may want to make it a nice place. Yet remodeling or installing a bathroom in the basement isn't that straightforward.
For any basement bathroom plumbing, there's a wealth of things to consider, from taking practical measures to eliminate the sewage to design issues and decor. Here are the top five things to think about before you undertake a basement bathroom project.
1. Extra Ventilation
Basements are prone to moisture, even without any extra water sources. When you add a bathroom, especially a full or 3/4 bath, the tub and shower add to the potential for moisture problems.
Make sure you consult your contractor and plumber about venting bathroom plumbing. You need a plan to deal with the possible mold growth that damp basements can create. While some basements may have natural ventilation in place, you should still make sure to address it with your builder before you get into the project.
Some fans aren't very useful. Instead, they just make noise. An exhaust fan is essential, but make sure it's one that actually pulls the moisture from the air.
However, the right exhaust fan not only pulls moisture from the air, but it also helps get rid of those toxic chemicals present when you clean. You can turn it on after a shower or during a deep clean to get rid of the harmful substances.
2. Sewer Drainage
Most bathrooms are above ground, which means gravity works to their advantage when it comes to sewer drainage. Yet in a basement bathroom, sometimes the septic tank or city sewer lines are above the toilet. That means any waste needs to be pumped out, rather than draining out naturally.
Adding basement bathroom plumbing with an ejector pump is a little more complicated and expensive than without, but you'll definitely need it if the basement is deep.
You'll also have to get the necessary permits, which your plumber can help with. When necessary, you may even have to dig out part of the floor to make room for a pump.
Consider installing an up-flushing toilet. These are a self-contained system, which means you don't have to dig up any of the floors. Ask your plumber to recommend a quality model.
3. Light It Up
Basements are already dark places. Your basement bathroom shouldn't remind everyone that they're down in the dark cellar. Instead, they should feel like they're in a spa, with a bright and clean atmosphere.
To get that spa lighting, choose fixtures that set the mood. Recessed lighting in the ceiling is another way to give the room some ambiance. You can also consider dimmer switches to help get the light right every time.
Choosing mirrors for the space can help with the light situation, too. Mirrors reflect light and help make a room seem bigger, so they can help guests forget they're in the basement.
If your basement is decorated with a theme, think about carrying the theme over to the bathroom. For example, if you're a Coca Cola collector, give your bathroom some custom Coke lights. Another instance is when an Elvis fan decorates the basement bathroom in a 50s or 60s style, with records or microphones as part of the lighting design.
4. Durable Floors
Choose flooring for your basement bathroom that performs well in a moist environment. Bathrooms, in general, have more of a possibility for water on the floor, but in a basement bathroom you'll have even more chance for moisture. You don't want floors that will warp if you have a clogged pipe or another water buildup problem.
Ask your bathroom remodel plumber what they recommend. Hardwood floors and fiberboard laminate options won't be on their list. Those types of flooring aren't very water-resistant, and they'll buckle and twist at the first sign of dampness.
Instead, choose a type of flooring like vinyl or tile. These hold up well when water spills over the edge of the tub or drips on the floor. They're also easy to clean.
5. Ideal Design for Basement Bathroom Plumbing
Basement bathrooms have unique design needs that other household bathrooms don't. It's very important that you locate plumbing and electrical near other plumbing and electrical to avoid expensive rerouting. That may dictate where you can or cannot put a shower, sink, toilet, or light fixture.
If you're installing a 3/4 or full bath, you'll want to think about heating for a chilly basement. Installing a heat lamp like you may have seen in a hotel could work. You can also spring for heated towel stands.
Your basement may be located far from upstairs storage options. That means a linen closet is a must-have for a basement bathroom, so you aren't lugging towels up and down the stairs a lot.
Consider light fixture placement in your basement bathroom plumbing layout. Some basement ceilings are low, which means there isn't enough clearance for a drop ceiling. In these cases, you can do something more solid, but this can create problems if you have leaks later and have to cut into the sheetrock.
Another ceiling option is to paint everything black and leave pipes and wires exposed. Capitalize on the industrial chic look, and use black pipes for decor choices. This style is very modern and trendy right now, and it works great when you don't have space for a full ceiling.
A Beautiful Concept
Working on your basement bathroom plumbing doesn't have to be a headache. With plenty of planning ahead of time, you can add or remodel a basement bathroom into a rejuvenating space that you and your guests will love.
Be sure to consider the ventilation, drainage, lights, and floors. The final design will incorporate all these aspects and help create a welcoming space.
Contact us for fast area response, expert leak detection, and all your bathroom remodel needs.
big c's plumbing services
© 2013-2023 BigCPlumbersTulsa.com
– All rights reserved. –
Information on this website may not be re-used without prior written consent from Big C's Plumbing Services.

Monday-Friday: 8:00am to 5:00pm
Saturday: Closed Normal Appointments
Sunday: Closed Normal Appointments
24/7 Emergency Services Available
Oklahoma Licensed, Bonded, Insured
OK. Plumbing Contractor & Gas Fitter #063224