Big C's Plumbing Blog
Plumbing Articles from Tulsa, OK.
Hot Water Heater Maintenance Tips to Save You From Replacement Costs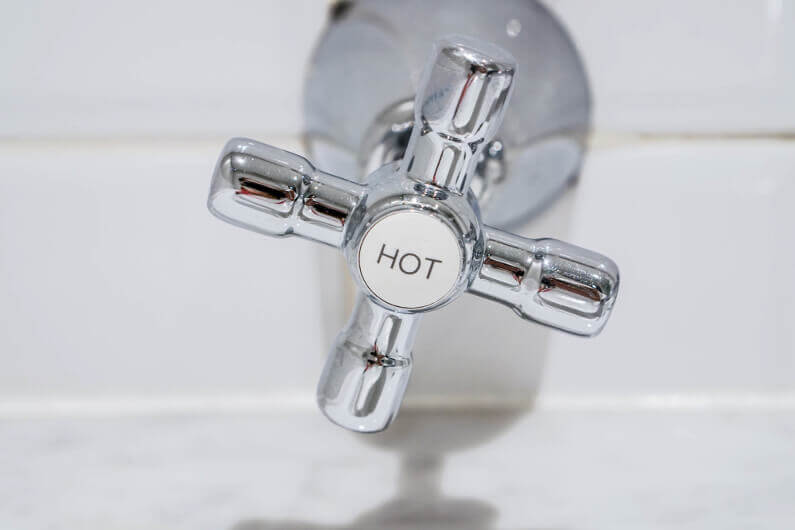 A hot water heater can cost anywhere from $600 to $800 depending on the model and installation fee. Doing some hot water heater maintenance can prolong the life of your heater. The longer your hot water heater lasts, the more you get for the money.
Hot water heaters often last for more than ten years, and don't often have issues. As long as they don't get flooded, they are easy to forget. Just because you aren't having trouble doesn't mean that you shouldn't spend a little time making sure your heater is in top condition.
Hot Water Heater Maintenance
If you have a hot water heater with a tank, there are some things you should be aware of. Water from our taps may seem clean and clear, and it is, but there is more. Minerals and sediments are in the water, though many of them get filtered or settle before they reach our glasses, dishes, and bodies.
1. Flush Sediments From Your Tank
A great step that can be done as little as once a year. To do so, simply put a bucket under your hot water heater and open up the valve. Be very careful, remember that the water coming out will be hot. Heavy sediments that get trapped in the tank will get flushed out as the tank begins to fill again.
Doing this on a semi-regular basis will ensure that the build-up doesn't become problematic. You don't want your hot water heater being clogged by debris. The longer sediment builds up in a tank, the harder it will be to get clean.
2. Make Sure the Pressure Valve Works
Once again, you will need to use a bucket in order to make sure you don't make a mess. On the top of your tank, there should be a lever connected to the pressure valve. Heating up water produces steam and creates a lot of pressure. this valve helps prevent damage to your home by releasing that pressure.
Check the valve by simply opening it up and making sure it opens without much effort. This is important because if your pressure valve doesn't work correctly, the tank could explode. This type of incident can cause damage to your home, injury to you, and will destroy your water heater.
It's possible that this valve may also be leaking. If it is leaking, you will need to replace it. When and if it comes to that, only do what you are comfortable with. If you don't feel comfortable doing this repair on your own, call a plumber in, and they can take care of it for you.
3. Do a Visual Inspection
There is no replacement for keeping an eye on things. Every so often go to your water heater and look at it, make sure you don't see anything unusual. One common problem to keep an eye out for is leaking water. Make sure the area around your water heater is clean and clear of debris as well.
For people who have basements, this is a very easy thing to do. If you don't have a basement, you will have to squeeze around the tank more. Make sure to bring a flashlight to see under the tank and in the corners of the closet or basement it is in.
Water damage can cause a lot of problems for you. If you have leaking from your water heater, see if you can tell where it is coming from. Valves and connectors can leak over time, and if this happens, you have two choices. Either you can fix it yourself, or you can contact a plumber to come in and take over.
4. Listen to Your Water Heater
Your water heater will keep the water in the tank at a specific temperature you set. To do this, you will hear the water heater turn on from time to time. Listen to how the water heater sounds. It shouldn't make a lot of noise or be very loud when it starts to work.
If you hear any unusual rumbling or noises, it could be a sign that something inside the heater isn't working right. If that happens to you, contact a plumber so that they can check over your water heater. Hot water is not something you want to be stuck going without for any length of time.
Hot Water Heaters
Not all hot water heaters have tanks. If you have a tankless water heater, your steps won't include any checking of the tank. You will still need to do visual inspections of your heater and make sure that it isn't leaking.
One of the other ways you can monitor your tankless heater is to test it. Make sure that the water coming out gets hot at about the same time, every time. This will indicate whether or not the heater is working the way it is intended to.
It is very important that your hot water heater not be exposed to outside water. Basement flooding can cause a lot of damage to your hot water heater. If you need to, install a sump pump to keep floodwater away from your heater.
Plumbing and You
Hot water heater maintenance isn't just a matter of having hot water on demand. It is also a matter of safety for you and your home. If you suspect something isn't working right, don't wait to see if it gets worse.
Acting as soon as you think there might be a problem can save you a lot of money. The problem could be minor, and if a plumber can fix it for you, the tank will last longer. You should also make sure that you hire a plumber you can trust. In the Tulsa, Oklahoma area, Big C's Plumbing Service can help you.
Keep up with your hot water heater maintenance, and the number of problems you will face will be low. Hot water heaters are very reliable and last for a long time. If you are having any trouble, contact us and we will use our 20 years of experience to get your hot water heater working right.
big c's plumbing services
© 2013-2023 BigCPlumbersTulsa.com
– All rights reserved. –
Information on this website may not be re-used without prior written consent from Big C's Plumbing Services.

Monday-Friday: 8:00am to 5:00pm
Saturday: Closed Normal Appointments
Sunday: Closed Normal Appointments
24/7 Emergency Services Available
Oklahoma Licensed, Bonded, Insured
OK. Plumbing Contractor & Gas Fitter #063224