Big C's Plumbing Blog
Plumbing Articles from Tulsa, OK.
Drainage Disasters: 7 Signs You Have a Clogged Pipe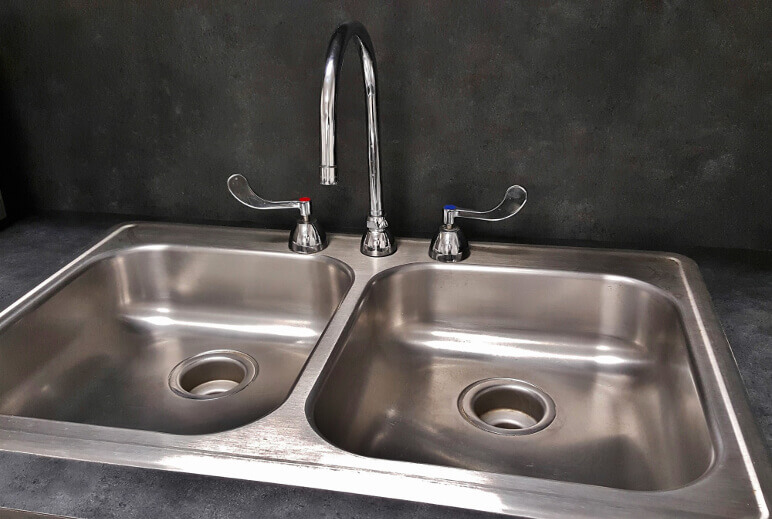 Does it take forever for your toilet to flush? Does your sink fill up with water no matter how long you wait?
If everything else is dry but water isn't going down, you're not dealing with a leaking pipe but with clogged passageways.
There are some times when you're wondering whether you have a clogged pipe. There are a lot of warning signs, but some of them are too subtle to notice at first. For example, your toilet doesn't flush fast.
But what are the other signs you have clogged pipes? Read on and find out more today:
1. Slow Draining
It's a common occurrence when the toilet, sink, and bathtub pipes get clogged. Water appliances with clogged pipes can happen from time to time. But if there's more than one pipe draining badly, you might have a main sewer line clogging issue.
As mentioned before, toilets that start draining in a sudden slow manner is another sign of a clogged pipe. You should also watch out for gurgling noises from the drain. It means that your plumbing system is trapping air.
Don't hesitate to call upon the assistance of experts if you're experiencing this. It's important to discover the problem as early as you can before it becomes a major problem in the future.
2. Bubbling Water
Bubbles appearing in some appliances are common and normal. But if you're seeing these in your toilet or filled sink, you might have a problem in your hands. It's possible that a sewer line clog is happening, causing the wastewater to go back up into the toilet or other water appliances.
You need to fix this problem as fast as you can since it might become a health issue. It's always important to remember that more than 4-32 million cases of acute gastrointestinal illnesses get recorded each year. It comes from non-public drinking water systems as well as recreational water.
3. Blocked Cleanout Drain
Your cleanout drains allow your plumbing systems to access the sewer systems. In most cases, you can find these drains in your basements or crawl spaces. You need to check your clean-out drains and see if there's sewage buildup or flowing water.
If you detect any of these, it means that there might be a clogged pipe blockage somewhere along the sewer line.
4. Sewage Smells
This is the most straightforward way of determining whether you have clogged pipes. The smell of sewage is undeniable. If you smell any sewage insider or near your home, it's never a good indicator.
The sewage smell seeping through is a major indication of sewage backup. One of the most common reasons for this is due to clogged sewer lines.
Sewage fumes are dangerous to your health. Don't delay and call the experts as soon as possible..
5. Wet Yard
Wastewater has to go someplace else when your sewer line doesn't drain it. The most common result is that the sewage will seep into your yard's soil. That's why it's necessary to check your yard from time to time.
If you find an unexplained wet patch even in dry weather, it's time to call the plumbers. It's most likely a blocked pipeline that needs your attention as soon as possible.
6. Toilet Overflow
Another obvious symptom of clogged pipes is an overflowing toilet when you flush it. This happens when water isn't able to pass through your plumbing system's pipes. This will cause the water to rise up wherever possible.
The good thing is that most toilets will often correct the issue on their own. It's due to the water pressure they exert. But if it doesn't, you'll need to get professional help to correct the problem.
7. Strange Noises
Drains should always have little to no sound whenever you're trying to drain water from it. If you hear strange noises when using your water appliances, it's a surefire sign that you have clogged pipes. The main reason for these sounds is the disruptions of the water flow.
To make it simpler, these disruptions are similar to waves crashing against the rocky shore. For your plumbing system, it's rushing water hitting the debris stuck within your pipelines.
How to Find a Plumber for a Clogged Pipe
Getting help is the most important step in fixing your clogged pipes. You shouldn't take your choice for granted. That's why you need to look into these qualifications before you get your plumber:
Licensure
Most states will require plumbers to have some sort of license. Some states like New York and Kansas don't. If you're in these states, you need to check their customer reviews and see if people complain about their services.
Insurance
Plumbers should have some insurance policies in place. To take the most level of precaution, your plumbers should have bonds as well. This will protect both parties when something goes wrong.
Experience
Ask your potential plumber about their time in the industry. Larger companies will often have plumbers with decades of field experience. Regardless, you still need to ask about their track record.
Pricing
Plumbers will know what to do, thus giving them the means of presenting an accurate price estimate. Try getting at least three estimates from different plumbers. Always remember that a low-priced plumber might cut corners on their service.
Warranty
Plumbers should have a guarantee for their work. It should include the parts since they might use inferior quality ones. Most warranties will cover their work for up to a year, so don't accept work from plumbers without warranties.
Fix Your Clogged Pipe Today!
There are a lot of things that can go wrong with your plumbing system. It can range from the pipes to the water appliances. Regardless, you need to make some maintenance checkups on a regular basis.
If you find any problems, you need to get in touch with an expert. Don't deal with it on your own since you might end up endangering yourself. Contact us today and let us help you out with your plumbing problem as soon as possible.
big c's plumbing services
© 2013-2023 BigCPlumbersTulsa.com
– All rights reserved. –
Information on this website may not be re-used without prior written consent from Big C's Plumbing Services.

Monday-Friday: 8:00am to 5:00pm
Saturday: Closed Normal Appointments
Sunday: Closed Normal Appointments
24/7 Emergency Services Available
Oklahoma Licensed, Bonded, Insured
OK. Plumbing Contractor & Gas Fitter #063224