Big C's Plumbing Blog
Plumbing Articles from Tulsa, OK.
Finding the Best: How to Find the Best Plumber in Tulsa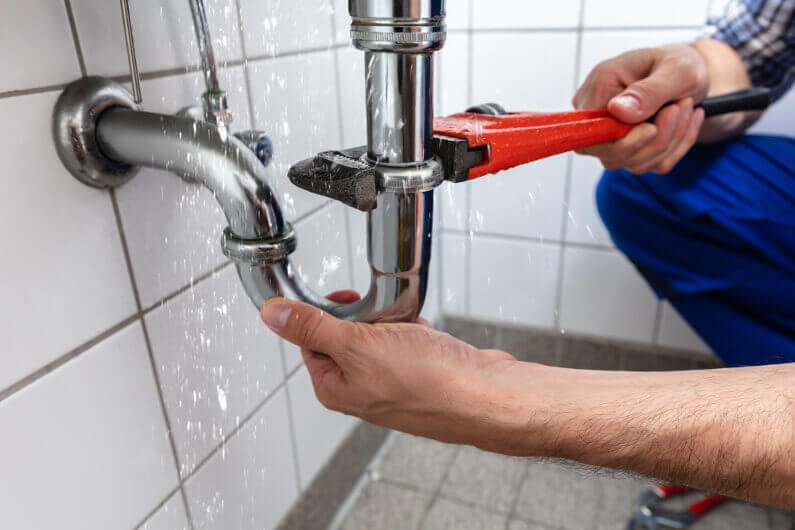 Finding a plumber isn't always easy. You want to hire a company that has a top reputation throughout Oklahoma, and you know that they can get the job done.
The best case scenario is to have a plumber you know and trust that you can call. Most people will wait until there's an emergency to get a plumber.
The worst-case scenario is that you hire a plumber that causes more problems to your plumbing than fixing them.
How do you find the best plumber that serves Tulsa and Broken Arrow? Read on to find out.
Licensed & Insured
You want to make sure at a minimum that the plumber you work with is licensed and insured. In Oklahoma, plumbers have to meet some tough requirements to be licensed. They also have to pass an exam.
To maintain their license, they have to show proof of insurance and bond.
The reason why plumbing contractors have to meet this requirement is to protect homeowners. Should something go wrong on the job or someone gets hurt, the contractor's insurance would pay for it.
Should you hire a plumbing contractor that doesn't carry any f these things, you could be liable to pay for the damages, creating a nightmare for you.
Level of Experience
Hiring the best plumber usually means hiring someone with a wealth of experience. The more experience they have, the more likely they are to have come across every plumbing issue.
You can also be sure that they built up a solid reputation over time. They probably won't last long in business if they had a bad reputation following them.
Not only do you want to know how long they've been around, but you want to know how much experience they have with your particular plumbing issue. If you need to hire someone to unclog and clear your drain, it should be something they specialize in.
References and Reviews
People are going to talk and leave their opinions online about the services they receive. You'll need to do your research online, but you'll be able to find out what kind of service the plumber delivers pretty quickly.
You can check their website for reviews and testimonials. There are external sites like Google and Yelp that have company reviews, too. You should visit as many as possible to get a complete picture of the service.
You can also take that research a step further and ask the plumber directly for references, specifically clients who have had similar plumbing work done.
Local vs. National Plumbing Companies
You may start by calling national plumbing companies because you're familiar with their advertising. They may have a larger advertising budget than local plumbing companies, but you're likely to overlook the best plumber in the process.
Local plumbing companies have more skin in the game. In other words, they depend entirely on their reputation in the community for business. They tend to be much more entrenched in the community than national companies.
Call Around
At this point, you may have a few plumbers in mind that you want to know more about. You should take the time to call them and find out more about their services. You may have them come out to your home for an estimate and take a look at the issue.
These are the questions you'll want to ask when you're trying to find the best plumber for your property.
Do you have emergency services?
Let's face it, plumbing issues don't wait for business hours. Unfortunate things happen when you least expect it. You want to make sure that you have a plumber that offers round the clock emergency services.
Who will perform the work?
Plumbing contractors are busy and they can't be in several places at once. They may have employees who perform the work. Some may use subcontractors to work on your home.
No matter who performs the work, you want to know their experience, whether they are licensed and insured, too. The best plumber will send out quality people who have had a background check performed.
Does the work come with a warranty?
Different plumbers have different approaches when they warranty their work. Some will warranty the parts that were used on the job.
Others will completely warranty parts and labor. The timeframe of the warranty will also vary from plumber to plumber.
The bottom line for you is that you want to make sure that you have a way to get your plumbing issue fixed. You don't want to have to pay a plumber five times to fix the same issue over and over again.
You want to know exactly what is covered and what is not covered before you hire a plumber. Get that in writing before you sign any agreements.
How do you come up with your rates?
Plumbers will also vary in how they come up with their rates. Some will charge an hourly rate and others will charge for an entire project. The top plumbers will be transparent as to how they come up with their rates.
Is this a formal estimate or a ballpark guess?
If you have a plumbing contractor come out to your home to fix an issue, they're likely to tell you how much it will cost to fix the issue.
In some cases, this is a written estimate. In other cases, it's a close estimate with the strong possibility that it will be more or less than that number given. You want to have an estimate in writing.
Find the Best Plumber in Tulsa
It seems like a lot of work to find the best plumber in the area. You want to make sure that you have a plumber that you can rely on and will take care of your property.
If you need a plumber, look no further than Big C's Plumbing. We have the experience and track record to deliver professional service 24/7.
Contact us today to find out how we can help you.
big c's plumbing services
© 2013-2023 BigCPlumbersTulsa.com
– All rights reserved. –
Information on this website may not be re-used without prior written consent from Big C's Plumbing Services.

Monday-Friday: 8:00am to 5:00pm
Saturday: Closed Normal Appointments
Sunday: Closed Normal Appointments
24/7 Emergency Services Available
Oklahoma Licensed, Bonded, Insured
OK. Plumbing Contractor & Gas Fitter #063224