Over 25 Years of Experience with all
Tulsa & Broken Arrow Plumbing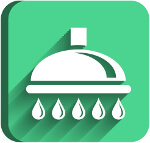 We specialize in providing a full range of the highest quality residential and commercial plumbing services to residents and businesses in Tulsa, Broken Arrow, Bixby, Chouteau, Owasso, Jenks, Claremore, Wagoner and the surrounding areas.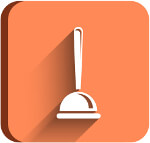 Never ignore a clogged drain as you could very likely be setting yourself up for a far more expensive plumbing repair in the near future. Call Chris at Big C's Plumbing Tulsa at the first sign of any drain clog or plumbing blockage.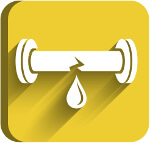 Is your water bill suddenly suspiciously high? Hear water flowing where it shouldn't be? Call Big C's Plumbing right away, early detection is essential in finding a plumbing leak and making repairs before significant damage can occur.
Welcome to Big C's Plumbing – Full Service Plumbers Tulsa, Broken Arrow, Bixby & Nearby Area's.
Over 25 Years of Bixby, Broken Arrow and Tulsa Plumbing Experience
Choose a Top-Rated Tulsa Plumber – We Take Care Of It All!
Whether you need repairs, maintenance, installation, or other improvements to your plumbing, you can trust Big C's Plumbing Services. We provide fast, professional same-day plumbing services to Tulsa, Broken Arrow, Bixby and surrounding communities.
You can expect our exceptionally skilled plumbers to be on-time, reliable, and courteous, and we always clean up before completing a job.
Do you have a drain clog, sewer line issue, water heater problem, or a slab leak? Call our licensed master plumbers at (918) 218-2224 to service your system and get it running properly again.
Why Choose Big C's Plumbing Services
Our motto is if Big C can't fix it, nobody can! We have over 25 years of plumbing experience in the Tulsa, OK area. We also offer same-day and 24-hour emergency services, when it just can't wait.
Do you have a leak or stubborn clog? Perhaps it's repairing a pipe or replacing a plumbing fixture, or even installing a brand new water heater. We take care of all this and more. Thanks to our tools and expert leak detection services, we offer affordable rates on all repairs, maintenance, and installation services.
All of our work is fully guaranteed, and we accept all major credit cards. As a licensed plumber, we offer plumbing and slab leak detection. We're known for our ability to quickly find leaks and offer solutions on the spot, whether you are residential or commercial client.
Call Big C's Plumbing Tulsa-Broken Arrow-Bixby – We're there when you need us!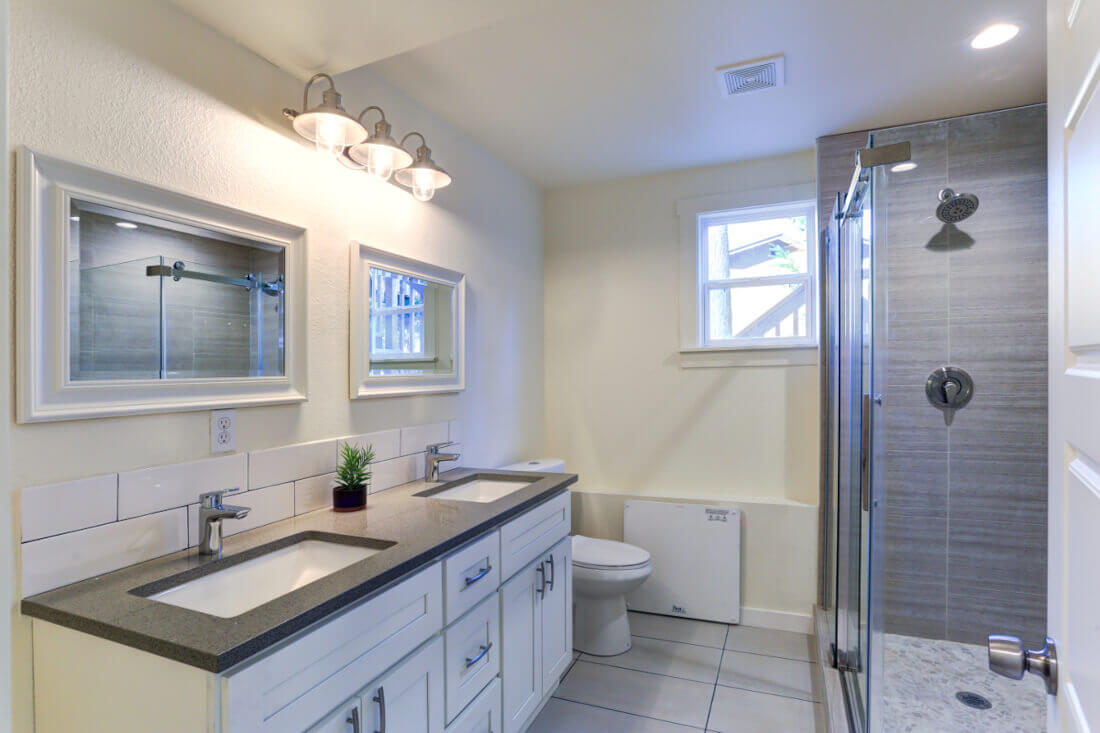 Services by Plumbers in Tulsa OK
As local plumbers, we have seen all kinds of plumbing systems and taken care of difficult, complex repairs. When we arrive at your home or office, we'll quickly do an inspection and diagnose the problem, then offer an estimate with all repairs and parts before any work is started.
Some of our services, repairs, and maintenance plans include:
Water heaters (tankless, electric, gas & hybrid)
Slab leaks
Toilet repairs
Sewer line repair
Leak repairs
Unclogging a drain
Valve installation and repair
Shower and bathroom fixture repairs
Water softener installation
Leaking pipe repair
Faucet and sink repair
If you have a leak, clog, or other plumbing problem, don't hesitate to call our plumbing company. You don't need to search "plumbers near me" to find the best plumber, you're already there!
To schedule a visit and get an estimate on repairs, call our plumbing experts today at (918) 218-2224. One of Big C's licensed expert plumbers will be there to fix the issue, and our work is always guaranteed.
Water Heater Repair and Installation
When it comes to heating, cooling, and water heating, your home can't run right without all three. In fact, water heating uses a lot of energy in your home, so you want to make sure that it's running correctly at all times. Did you know proper maintenance can resolve issues before they start? For example, some heaters deal with high pressure leaks that lead to damage over time.
We have many money saving options to choose from as well, such as a tankless heater that supplies unlimited hot water for your home or business. We can also repair or install a new heater the same day in most cases.
Drain Cleaning & Drain Repairs
As your Broken Arrow Tulsa, and Bixby area drain cleaning and sewer repair plumbers, Big C's Plumbing Services will inspect your drains, fix and fix the clog, and we'll do it above and beyond your expectations. We handle it all, including tough sewer lines, toilets, clogged faucets, and other drains. We have the right tools to take care of any time the first time, too.
You don't have to worry about additional expenses and problems with drains in the future. Our Tulsa plumbers work around the clock when needed, to make sure your drains are working properly, as we know your home isn't whole without your faucets, sinks, toilets, and tubs all draining properly.
Our Tulsa plumbing company will provide you with an estimate that ensures that the right solution for the long-term is applied. You will be certain your drains are cleaned and plumbing repairs completed correctly to prevent further issues. You can always ask your plumbing contractor any questions to learn more and make sure that the estimate includes everything you need.
[Contact Us About Drain Cleaning or Repair]
Big C's Plumbing Services and Leak Detection
With the help of advanced tools, we can detect any plumbing leak and find the source of the issue quickly. As professional licensed plumbers in Tulsa, we can save you a lot of money and ensure your property is protected against further water damage with slab leak detection and repairs.
You don't want to deal with ongoing leaks, but there could be any number of reasons for the issue. This is why we use the latest technology and over 25 years of experience to ensure the leak is found and fixed properly.
Sewer Line and Water Line Repairs
Did you know that you could be responsible for fixing sewer lines or water lines that run between your business and home and the street or curb? When you have an issue with a sewer line clog, pipe repair, or other issue, you'll need a professional plumber to assess and provide you with an estimate.
You can rely on Big C's Plumbing Services to provide the right solution for the sewer location and water line repair. You also can count us on to arrive quickly, even in emergency situations. In many cases we can provide both same-day service and 24-hour emergency responses.
Backflow Prevention
When you have backflow or the unwanted up-flow of water, such as when you flush and it shows up in your tub, you could be taking serious health risks by trying to fix it yourself. Instead, avoid all of that stress and inconvenience by talking to a professional plumber.
Backflow must be prevented and addressed by qualified plumbers, especially when dealing with hazardous materials that could get into your water supply. In many cases, it's a simple pipe repair or unclogging a drain, but in other cases, you'll need someone with technical plumbing knowledge to fix issues that affect the rest of your system.
Water Conditioning and Water Softeners
Is your water quality an issue? Many homes in Tulsa have issues with hard water, which could lead to poor skin and hair health, as well as drabby clothes and mineral deposits on your pipes. That's why we're offering state-of-the-art water softener systems that are customized for your Tulsa area home and family.
Choose the Top Plumbers Tulsa Relies On
There's no job that we can't handle. At Big C's Plumbing Services, we look at some of the toughest clogs, pipe repairs, slab leaks, and so much more. Our team is ready to take care of your plumbing emergency any time.
When you call our plumber Tulsa team, we'll answer any questions and schedule a visit by a licensed master plumber. We try to be as fast as possible and treat your property with respect, ensuring that your system is working properly but that our job leaves no footprints behind.
As the top Tulsa plumbing company, we've been receiving five-star ratings from clients for years. That's because we always go above and beyond, providing fast plumbing service to all surrounding Oklahoma areas, including Tulsa, Broken Arrow, and Bixby.
Master Plumber Chris Ogan has been one of the most popular plumbing contractors in Oklahoma because of his commitment to excellence in all plumbing repairs and technology. We can repair, install, or replace any brand, manufacturer, water appliance, or other fixture for your home or office.
Ask the Tulsa Plumber Experts
Do you have a question for the plumbers Tulsa relies on? As experts in leak repairs, repiping, slab leaks, foundation piering, and more, we are always ready to provide clear and knowledgeable answers to all of your questions.
Call our experienced plumbers Tulsa team and ask us about your plumbing issue. We can provide an emergency plumber day or night to ensure that your problem is fixed quickly before any more damage can occur.
Asking If There is a Plumber Near Me?
Big C's Plumbing Services is a licensed master plumber available anywhere around Tulsa & Broken Arrow area's.
Big C's Plumbing Services is proud to be Tulsa's leading Residential and Commercial Plumbing installation, repair contractor, and leak detection expert. We are happy to provide you with experienced, dependable, licensed professionals that get the job done right the first time out without costing a fortune. If Big C's can't fix it, Nobody can!
We are happy to serve the entire Tulsa, Oklahoma area and nearby. Including the communities in Tulsa, Broken Arrow, Bixby, Owasso, Chouteau, Wagoner, Jenks and all the surrounding areas.
Owasso Plumber
Jenks Plumber
Claremore Plumber
Catoosa Plumber
Skiatook Plumber
Inola Plumber
Chouteau Plumber
Sapulpa Plumber
Glenpool Plumber
Turley Plumber
Collinsville Plumber
Sequoyah Plumber
Haskell Plumber
Sand Springs Plumber
Coweta Plumber
Wagoner Plumber
Sperry Plumber
Limestone Plumber
big c's plumbing services
© 2013-2023 BigCPlumbersTulsa.com
– All rights reserved. –
Information on this website may not be re-used without prior written consent from Big C's Plumbing Services.

Monday-Friday: 8:00am to 5:00pm
Saturday: Closed Normal Appointments
Sunday: Closed Normal Appointments
24/7 Emergency Services Available
Oklahoma Licensed, Bonded, Insured
OK. Plumbing Contractor & Gas Fitter #063224