Plumbing Repair Services
Serving Tulsa, Broken Arrow, Bixby OK & Nearby Area's
Tulsa's Most Trusted Plumber – Same-Day Plumbing Repair Services
Hire the top-rated plumbing services for residential and commercial plumbing problems in Tulsa, Broken Arrow, and Bixby, OK.
Big C is a local plumbing, sewer, drain cleaning, and gas fitting company with over 26 years of experience. We provide all plumbing services, no matter where you're located in the Tulsa metro area.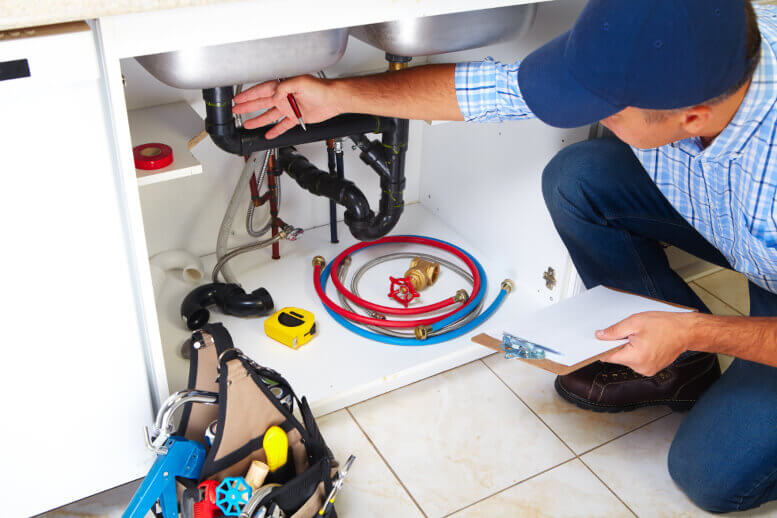 Not only do we provide fast and dependable services for residential and commercial clients, you can count on our licensed master plumbers for any job including stores, apartment buildings, condos, industrial complexes, and homes.
Here's why clients always recommend Big C's Plumbing Services:
No Hassle Estimates
Top-Rated in Big Arrow for Over 26 Years
Quality Workmanship from Licensed and Insured Master Plumbers
#1 Choice for Oklahoma Plumbing Contractor & Gas Fitter
Discounts for Military, Police, Emergency Responders & Teachers
24/7 Emergency Services Available When Needed
What plumbing services do you need? Our plumbing technicians arrive quickly and provide answers to all of your questions while running a point-by-point diagnostic and inspection of your pipes, sewer lines, bathroom fixtures, faucets, sinks, water heaters, septic plumbing, water jetting, dishwashers, and more.
Same-Day Plumbing Repair Services Available
We take on the toughest jobs out there and go above expectations as our work is 100% guaranteed. It's our goal to provide fast, reliable service every time, which is why we bring all of the tools, high-quality parts, replacement fixtures or appliances. We perform every installation for all brands, including Rheem, Kenmore, Whirlpool, and more.
Plumbing Repair Services by Experienced Master Plumbers in Tulsa
We provide all types of plumbing repair services. No job is too small or big, and we use state-of-the-art technology to detect leaks more accurately than anyone out there, repair the toughest cracks, and even replace sewer lines.
When you talk to the plumbing service experts at Big C's Plumbing Services, you'll speak to plumbers with over 26 years of experience in Tulsa plumbing services. We're certified, licensed, and insured for all plumbing services including:
Drain cleaning
Leak detection and repair
Water line repair
Sewer line replacement
Water heater repair or installation
Gas line repair and gas fitting
Foundation Piering services
Slab leak repairs
When you hire licensed plumbers, you receive certified plumbing repair services that are insured and guaranteed. You never have to worry about a job being too tough for our plumbing company. For one, our motto is:
If Big C can't fix it, nobody can!
That's because we've seen every kind of plumbing repair and system. We also understand how difficult emergencies can be, which is why we offer same-day service and emergency response services.
Sewer Camera Inspection
Sewer Line Replacement
Water Line Re-Piping
General Plumbing Repair
Plumbing Fixtures
Plumbing Valve Replacement
Kitchen Plumbing
Bathroom Plumbing
Appliance Relocation
Bathroom Remodeling
Foundation Piering
Drain Cleaning and Unclogging
Do you have a stubborn drain that just won't unclog no matter how many times you plunge or use drain cleaner? It's likely there is a bigger issue going on, and these methods will only make the clog worse, resulting in more water damage.
A clogged sewer or drain can cause a variety of problems in your home, especially when it comes to taking a shower or flushing the toilet. It could also lead to awful smells and unhealthy bacteria.
Some signs you have a badly clogged drain include:
Slowly draining sinks and lines
Constantly clogs
Moldy smelling drains
Foul smells coming from the drain
Strange sounds when you try to drain water
Not flushing completely
Mysterious wet or smelly patches of your lawn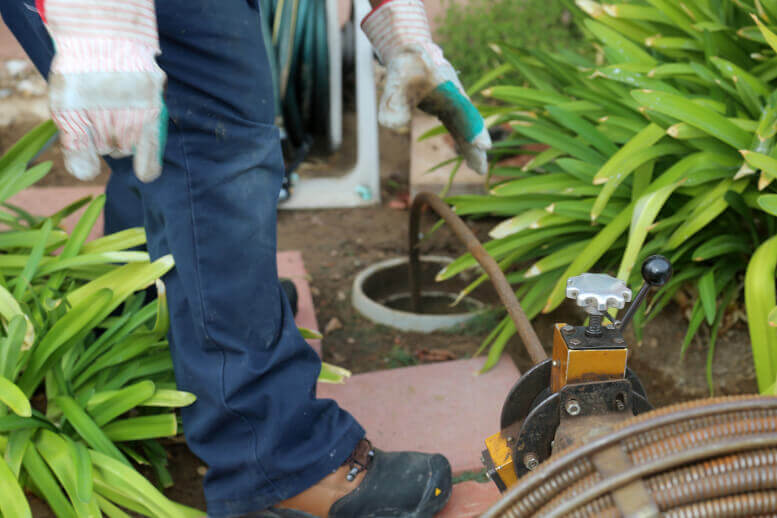 You may need plumbing service right away if your drains won't work properly. We clear out clogged drains fast. We can also help for emergencies and even provide drain repair, pipe replacement, sewer line replacement, and more. In addition we can detect leaks using a video camera for even tougher sewer lines.
Tulsa plumbing repair experts are on call to answer any questions. If you need help with your drains, don't hesitate to call one of our master certified plumbers at 918-218-2224.
Leak Detection and Repair
You never know when a leak will erupt. Sometimes an older house may give some indications of poor water flow, moisture around the pipes, or even water damage. However, these signs can take months to appear, and in that time, unseen damages are likely to occur.
In some cases, you may need re-piping or pipe re-routing when there are serious cracks and breaks in your plumbing system. Pipe leaks are one of the more irritating problems as they can happen anywhere in your home, and it's not always clear where the problem started–unless you call our professional plumbing repair services!
We offer a top-rated water treatment and plumbing service in Tulsa and surrounding Broken Arrow areas. We include all of the plumbing repairs and costs in a full estimate without surprises, and we can provide same-day services. It's important to take care of leaks as soon as possible to prevent expensive water bills, mold and mildew growth, warped floorboards, and other issues.
Water Line Repair or Replacement
Do you need a water line replacement? Professional water or sewer line repair and replacement requires experience. We can tackle any water or sewer line repair and broken pipe solutions with expert techniques, knowledge, and state-of-the-art equipment. Sewer line repairs are often needed due to the build up of debris, including fats and oils from faucet drains.
We can handle both private water line and sewer line plumbing repair. There could also be foreign items in lines or a major storm could have disrupted pipes, including tree roots breaking into the pipe systems. When pipes begin to deteriorate, you'll need a professional plumber to help you fix the problem.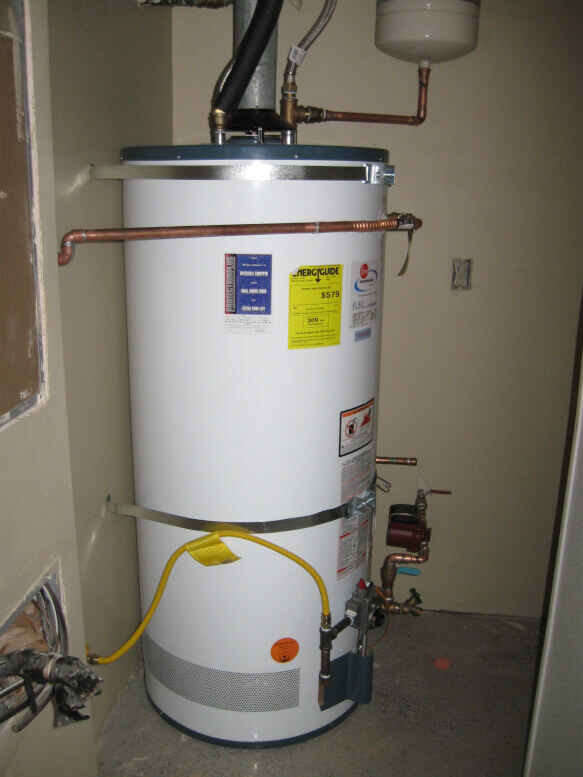 Water Heater Plumbing Repairs and Installation
Do you have a traditional water heater or a tankless heater? We provide repairs and water heater replacement services, as well as water heater installation.
You don't have to worry about what brand we service either, as we're ready to take on any model or type of water heater. Each require a different set of tools, parts, and repairs, so it's important to talk to a professional about what's happening with your heater and how it's affecting your water.
You may simply need a new water or tankless heater. Our team can handle any plumbing installation for all heaters and other water fixtures.
If you notice that your water isn't heating up as well or if there are higher energy bills, then you may have an old water heater that's losing the ability to heat your water properly.
We offer it all at Big C's Plumbing Services, including comprehensive traditional water and tankless heater repairs. You can ask us about all types of brands, maintenance plans, new installation, and replacements for old heaters.
Slab Leak Repair and Foundation Piering a House
Do you have issues with slab leaks or moisture? Leak repair is one of the most common services we're called for. We can handle all types of leaks, from slab labs to water line repairs.
Is your home's foundation not supported properly? You may need new underpinning and slab repairs to help your foundation properly support your home.
With slab leaks, you'll need high-quality materials to fix and repair these cracks for the long-term. Using metal or concrete posts, we can bolster a failing foundation and ensure that your house remains stable.
Call the Tulsa Plumbing Repair Experts
If you need an emergency plumber, call today and ask about emergency plumbing services.
We're the master certified plumbers in Tulsa, OK who can handle any plumbing repairs. That's why so many of our clients call on us day and night to fix the toughest plumbing problems. We're always ready to take on a difficult leak, clog, broken fixture, or old water heater, but there's even more to our services. Not only are we certified in plumbing, but we also are plumbing contractors and gas fitters. We can repair slabs and foundation, as well as pipes and sewer lines.
Our team also provides state-of-the-art tools and uses the best equipment to detect and repair plumbing systems, including hydrostatic pressure test and sewer camera inspection. We're even experienced with gas leaks.
You know how important it is to have a system that works for your home, office, or building. Our teams service residential and commercial clients, providing hassle-free estimates after a point-by-point inspection and diagnosis. It's our promise that we'll always provide the fastest, most reliable services and provide you with the answers you need to make the best decision.
If your home or office isn't running properly due to plumbing problems, call our team today and talk to a plumber at 918-218-2224.
Asking If There is a Plumber Near Me?
Big C's Plumbing Services is a licensed master plumber available anywhere around Tulsa & Broken Arrow area's.
Big C's Plumbing Services is proud to be Tulsa's leading Residential and Commercial Plumbing installation, repair contractor, and leak detection expert. We are happy to provide you with experienced, dependable, licensed professionals that get the job done right the first time out without costing a fortune. If Big C's can't fix it, Nobody can!
We are happy to serve the entire Tulsa, Oklahoma area and nearby. Including the communities in Tulsa, Broken Arrow, Bixby, Owasso, Chouteau, Wagoner, Jenks and all the surrounding areas.
Owasso Plumber
Jenks Plumber
Claremore Plumber
Catoosa Plumber
Skiatook Plumber
Inola Plumber
Chouteau Plumber
Sapulpa Plumber
Glenpool Plumber
Turley Plumber
Collinsville Plumber
Sequoyah Plumber
Haskell Plumber
Sand Springs Plumber
Coweta Plumber
Wagoner Plumber
Sperry Plumber
Limestone Plumber
big c's plumbing services
© 2013-2023 BigCPlumbersTulsa.com
– All rights reserved. –
Information on this website may not be re-used without prior written consent from Big C's Plumbing Services.

Monday-Friday: 8:00am to 5:00pm
Saturday: Closed Normal Appointments
Sunday: Closed Normal Appointments
24/7 Emergency Services Available
Oklahoma Licensed, Bonded, Insured
OK. Plumbing Contractor & Gas Fitter #063224