Slab Leak Detection & Repair
Top-Rated Slab Leak Detection in Tulsa
Need a slab leak repair today? Talk to the Tulsa and Broken Arrow slab leak detection and repair experts at 918-218-2224.
A slab leak is a serious problem and must be fixed right away. If you are experiencing any signs of a slab leak, call the experienced, master-certified plumbers at Big C's Plumbing Services. We are centrally located in Tulsa, but we also serve Bixby, Broken Arrow, and other areas of Oklahoma.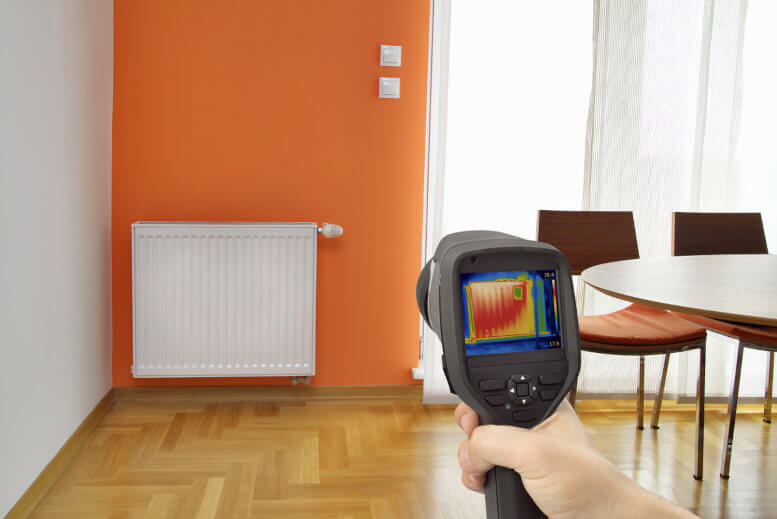 With slab leaks, the first step is always leak detection. Our plumbers come equipped with all of the professional tools to not only detect your leak quickly but accurately, then provide an expert repair plan that takes care of the problem.
In addition to slab leak detection, we also provide emergency plumbing services. If you have any other water damage or leak problems, you should never hesitate to call our experienced staff. We're available to answer your questions and provide a fast estimate so you can get a solution quickly.
Why Choose the Tulsa Slab Leak Detection Experts
For over 26 years, Big C's Plumbing Services has been the name for plumbing and leak repairs in Tulsa, Bixby, Broken Arrow, and surrounding areas of OK. We consistently provide excellent service, while also maintaining affordable rates. Our expertise allows us to quickly detect the problems and provide reliable repairs that will last many years.
Do you have a slab leak? We offer a number of slab leak repairs and services. Our plumbers can help with:
Slab leak detection
Slab leak repair
Underground leak
Leak under floor
Warm spots on floor
Bubbling water on floor
Cracking foundation
Water puddle
Mold
Mildew
Pooling water
Rerouting pipes
Hidden leaks
Buckling food tile
Trenchless pipe repair
Tunneling
Breaking into the slab precisely
Whether you have an emergency and need a slab leak repair right away, or you are looking for a detailed estimate that includes where to locate a slab leak, provide slab leak repair, and find plumbing leaks, our plumbers are always ready to help.
To prevent water damage, it's best when you are searching for a 'slab leak repair near me' service, that you hire an experienced pro. That's where Big C's Plumbing Services can provide the most help. We help local residents and businesses get rid of plumbing problems so everything is running efficiently and smoothly.
We're known as the Tulsa and Broken Arrow slab leak repair experts for a reason. No job is too big or small!
If you have issues and need leak repairs, our slab leak services are available in addition to other plumbing repairs. We can handle any job, and we're proud of our client referrals that have kept us in business for over TWO DECADES.
How Slab Leak Detection Works
What happens when you hire experienced plumbers to locate a slab leak? You get expert point-by-point inspection from one of our knowledgeable technicians.
Identify your slab leak problem.
We take a deep approach when it comes time to fix a slab leak. There are many issues that could cause more damage, such as a cracking foundation. In these cases, we wouldn't want to be caught breaking into the slab. Instead, we'd use other tools to work carefully around the area.
Our plumbers will look for signs of a slab leak and also examine your usage. Water bills can share a lot of information, including if there is a hidden leak. We'll take note of any unusual fluctuations in your water bill, especially if it's more than usual (or less). If you find that your current plumbing system has been leaking over time, this will most likely be evident by a spike in water bills and/or an increase in overall usage.
Next is to confirm the location of the leak. With some detective work and the latest tools, our plumbers will determine where exactly your plumbing is leaking. Camera inspection is also available if and when it's needed. This technology provides a detailed view when a leaking slab doesn't seem to have any obvious cracks.
Fix a Slab Leak or Other Leak Repairs
In some cases, you may not need a slab leak repair. If we've eliminated the possibility that your home's plumbing system has been affected by a slab leak, we'll begin investigating whether or not your slab is the source of your flooding. This can be done in several ways:
Check the water meter. If it is moving more quickly than usual, then there may be a slab leak somewhere in your house.
Run a test on the pressure inside and outside of your home to see if there are any drastic differences between them. If so, this will indicate a possible slab leak as well.
Look for signs of water damage around sinks and toilets throughout different areas of your home; these can indicate where leaks may have occurred under ground level (and thus below our notice). With an underground leak, it's especially important to work with a professional plumber. There can be several problems, including water damage, buckling floor tile, mold, mildew, rerouting pipes, or cracking foundation.
We'll also inspect if there is any water damage or discoloration around your home. When ordering slab leak services, you'll first receive an estimate that includes everything we'll check and all services performed so that you're not surprised by anything along the way.
Step-by-Step Tulsa Slab Leak Repair
There are several areas where you may experience a water puddle, leaking slab, warm spots on floor, or a leak under floor issue.
In addition to checking all of your water appliances, meters, and other problem areas, we can also inspect your home's walls and ceiling for any water damage or discoloration.
Our inspection includes a check for mold, stains, dampness, mildew, puddles and wet spots. With slab leak services, our detection also includes looking for water leaks in the bathroom or kitchen (such as dripping faucets).
In some cases, the problem is more severe and may require trenchless pipe repair, breaking into the slab, rerouting pipes, or other slab leak repairs.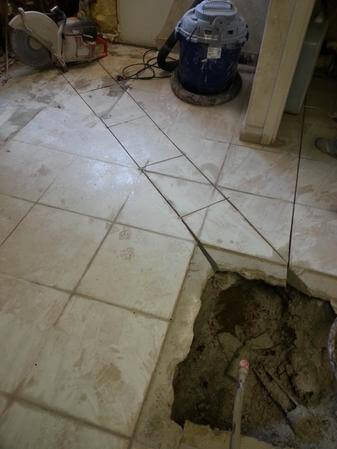 If you hear rushing or trickling sounds, it could be that a pipe is leaking under the house. If you hear gurgling, it could mean that a pipe is leaking in the walls. A humming sound can mean that there is an air pocket underground and water is being pushed out from inside the wall cavity, causing it to "hum."
Trusted Slab Leak Detection Any Time in Tulsa, Broken Arrow, or Bixby OK
After we've confirmed the location of the leak, we'll investigate the area and provide you with an estimate before we fix a slab leak. Confirming the location of your slab leak may seem like a simple task, but it's important to know where exactly to look for signs of trouble before we start any repairs.
We'll also check that all plumbing system components are properly connected and in working order, and make sure all shutoffs are closed tightly. Our plumbers may also check your water meter for unusual fluctuations in usage—this can indicate that there is some kind of leak occurring somewhere under or around your property.
Next, we'll analyze the cause of the slab leak so that we can provide a proper solution to permanently fix the problem. The age of the home or building (the older it is, the more likely that you'll have issues with old pipes) is also a factor, as we may consider rerouting pipes or completely removing your pipes if they are too old for satisfactory, long-term, reliable repairs.
The size and type of slab material is also important. Concrete slabs are common in older homes, whereas newer homes may be built with asphalt or cinder blocks. This will determine what tools and materials we use to repair the problem.
In some cases, we'll need additional tools. For example, we'll need to know whether your water supply is connected directly to your property or if it runs through an underground pipeline.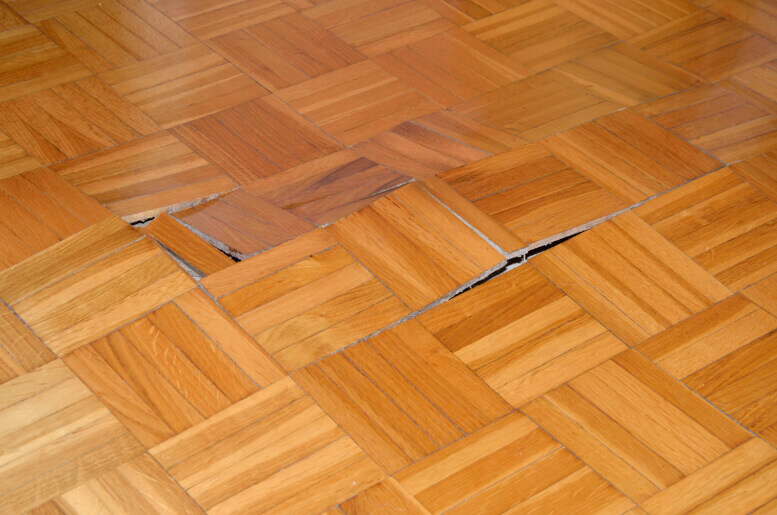 Repair or Replace Your Plumbing
If you have a small leak, it's easy to patch things up with the proper tools and equipment.
However, in some cases, we will need to do a bit more.
Most jobs require plumbers to remove any loose material around the pipe and then pack in a flexible sealant and let it dry.
If your plumbing system is older and made of cast iron, you may want to consider replacing the entire pipeline to avoid future leaks. However, we will let you know the best and most affordable options before any work is performed.
Don't Waste Time if You Think You Have A Slab Leak
Do you need to fix a slab leak right away? If you have an unknown source of water or suspect that your pipes are leaking on the inside of your home, call in a professional. A pro will be able to determine where exactly in your plumbing system the leak is coming from and get it patched up quickly so no more damage occurs!
How Can We Help with the Plumbing in Your Oklahoma Home?
Looking for slab leak detection and repair? Big C's Plumbing Services is here for you. If you are experiencing any signs of a slab leak, call your trusted plumber right away! A slab leak is a serious problem that can be easily avoided. The longer you wait to fix the issue, the more damage it will cause.
Asking If There is a Plumber Near Me?
Big C's Plumbing Services is a licensed master plumber available anywhere around Tulsa & Broken Arrow area's.
Big C's Plumbing Services is proud to be Tulsa's leading Residential and Commercial Plumbing installation, repair contractor, and leak detection expert. We are happy to provide you with experienced, dependable, licensed professionals that get the job done right the first time out without costing a fortune. If Big C's can't fix it, Nobody can!
We are happy to serve the entire Tulsa, Oklahoma area and nearby. Including the communities in Tulsa, Broken Arrow, Bixby, Owasso, Chouteau, Wagoner, Jenks and all the surrounding areas.
Owasso Plumber
Jenks Plumber
Claremore Plumber
Catoosa Plumber
Skiatook Plumber
Inola Plumber
Chouteau Plumber
Sapulpa Plumber
Glenpool Plumber
Turley Plumber
Collinsville Plumber
Sequoyah Plumber
Haskell Plumber
Sand Springs Plumber
Coweta Plumber
Wagoner Plumber
Sperry Plumber
Limestone Plumber
big c's plumbing services
© 2013-2023 BigCPlumbersTulsa.com
– All rights reserved. –
Information on this website may not be re-used without prior written consent from Big C's Plumbing Services.

Monday-Friday: 8:00am to 5:00pm
Saturday: Closed Normal Appointments
Sunday: Closed Normal Appointments
24/7 Emergency Services Available
Oklahoma Licensed, Bonded, Insured
OK. Plumbing Contractor & Gas Fitter #063224