Top Drain Cleaning Services for All of Tulsa
Is a clogged drain ruining your home? It can be frustrating to take a shower only to see stagnant water that won't drain, but toilets, faucets, sinks, and other drains get clogged all the time. Whether it's hair, debris, faulty pipes, sludge, grease, or other clog, Big C's Plumbing Services has all the tools and expertise to unclog a drain quickly.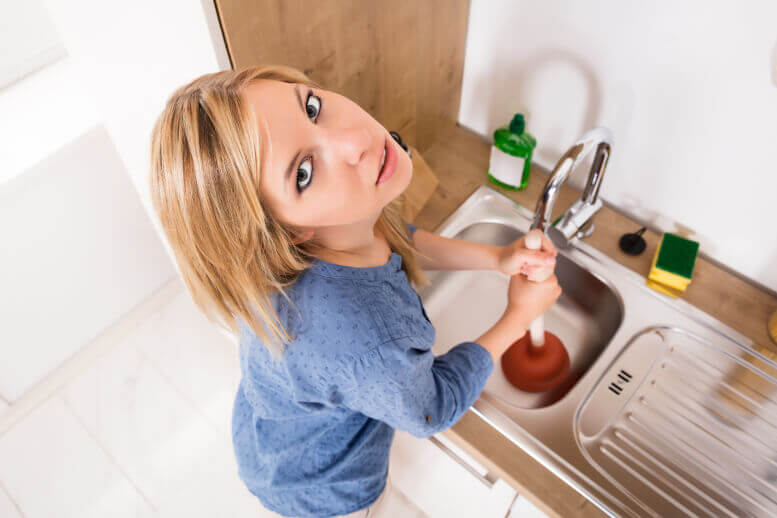 Tulsa residents count on Big C's Plumbing Services to drain all types of clogs, whether in residential or commercial buildings. We offer camera inspection for difficult clogs, as well as hydro-jetting, which uses high pressure to expertly clean out any drain.
Our plumbers come equipped to every job with a truck stocked with the right tools, pipes, and appliance parts to fix any problem. We're also available 24/7 for emergency calls and same-day services when tomorrow is too late.
We are known for our Tulsa drain cleaning team because we are the best. We can remove debris with the latest technology and provide sewer camera inspection for troubling sewer lines. Our services are also available for residential and commercial clients around Tulsa, Bixby, Broken Arrow OK and beyond.
Unclogging Drains Across Tulsa
What causes a blocked drain? In some cases it's the roots of a nearby tree disturbing your pipes, but in many cases, to unclog a drain, you need to remove debris.
It's never easy to run a home with a dysfunctional drain. In many cases, these drains are clogged by everyday wear and tear. If they're not cleaned at least once a year, it could lead to severe clogs that stop you from enjoying your home.
Drain Cleaning in Tulsa
We've seen all types of clogged drains and have always been able to find the exact solution to fix the problem. That's why our plumbers are called upon the most for blocked drains.
Here are some of our services:
Expert drain cleaning of any type
Bathtub drain cleaning
Toilet draining
Sewer video camera inspection
Unclog drains in your bathroom, kitchen, office, or shop
Residential
Commercial
Hydro-jetting services
Sewer line replacement
Emergency services
We're ready to help you with any drain clearing services you need. Are you looking for 'drain cleaning near me? We've available for same-day services in most areas near Tulsa, Oklahoma. We also come prepared with all tools and parts to complete any plumbing job, even if you need a sewer cam inspection.
Drain Clog Prevention
To prevent clogged drains, it's important to avoid:
Avoid excessive use of drain-clogging debris and products such as grease, hair, hair styling products, body wash and soaps.
Always run hot water down your drains after using any of these products for at least 5 minutes to allow any buildup to loosen and go down the drain.
Drain cleaning maintenance is important to ensuring your toilet, bathtub, kitchen sink, garbage disposal, sewer lines, and other pipes are all working properly. It takes one visit from our professional plumbers to clean your drain. We'll provide you with an estimate before any work is completed.
Are you looking for a special on drain cleaning solutions? Check with our office at (918) 218-2224 to see about drain cleaning for your home. You can schedule a visit for same-day service.
Fast Tulsa Drain Cleaning By Licensed Plumbers
For Tulsa, Bixby, and Broken Arrow drain cleaning, we are the absolute best service hands-down. Our clients always recommend our services because we're fast, reliable, and knowledgeable.
Everything we need to fix drain clogs and even provide drain repair comes with us in the truck. We also provide emergence services, even if you have a main line clog. Multiple clogs can be fixed typically within 24 hours, but we will always provide you with an estimate first so that you can approve before any work begins.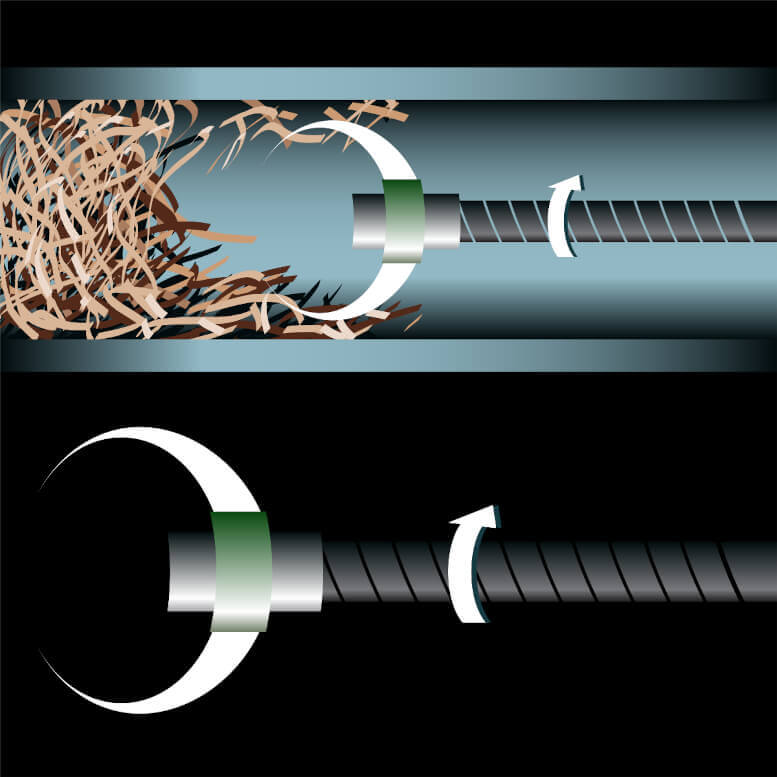 Exceptional Service, When You Need It
It's our goal to provide exceptional service to anyone searching for 'drain cleaning near me', as well as drain line installation, drain repair, sewer line repair, and other emergency services to residential and commercial clients.
If you need any drain service performed, talk to one of our experienced licensed plumbers today. You can call 918-218-2224 for any questions or to schedule a visit and point-by-point drain inspection.
Our Top-Rated Clogged Drain Solutions
If your drains are clogged and you need professional help to unclog them, call the experts at Big C's Plumbing Services. We have a wide range of experience in drain cleaning services and can work on any kind of drain issues you have. Whether you have a slow-running toilet or an overflowing sink, we can help!
Drain cleaning is a specialty service that requires both training and special equipment to perform successfully. If you're not sure what's causing your clogged drain and want reliable results from professionals who know their way around plumbing systems, give us a call today!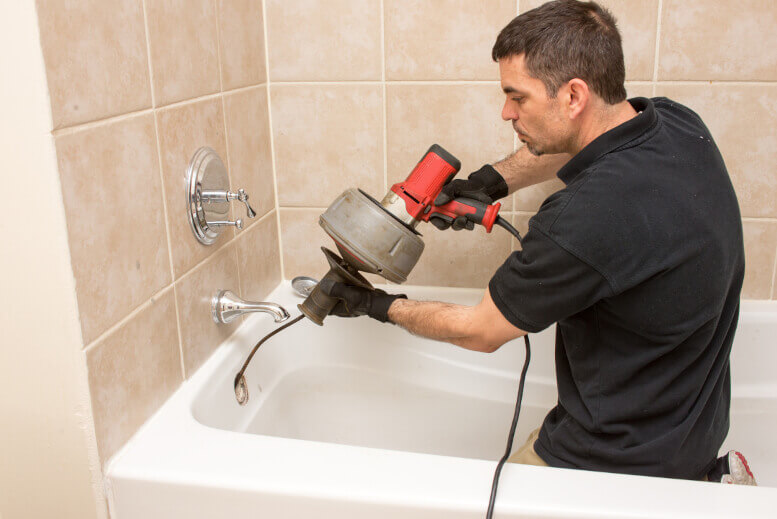 Expert Drain Cleaning Services
The most common way to clean a clogged drain is with a snake, which is basically a long cable that has a rotating head on the end. The plumber will insert the snake into your drain and then rotate it, using water and pressure to clear away debris. This method can be more effective than other methods at removing all types of different blockages from your pipes, but some blockages may require more advanced tools or machines in order to remove them completely.
In most cases, we'll use hydro-jetting to clean out difficult sewer lines and home drains that are too clogged. Our solutions are meant to provide long-lasting relief from a blocked drain so that your home works as it should.
In addition to standard residential drains, certain types of commercial plumbing systems require specialized equipment for cleaning purposes as well. For example, if you own an auto shop or repair center with grease traps under your sinks and in other areas where motor oil collects, then you will likely need regular maintenance done by professional drain cleaners who specialize in commercial drain cleaning.
There are also certain chemicals used during this process that could potentially harm anyone who works around them without proper training on how to avoid contact while cleaning out grease traps or clearing sewer backups inside buildings' walls (which happens often).
Power Drain Cleaning
Power drain cleaning is a method of clearing a clogged drain by using pressurized water. It's also known as hydro-jetting or high pressure water jetting.
Power drain cleaning can be used to unclog toilets, sinks, tubs and showers. If you've noticed a reduction in the amount of water draining out of your sink or shower, it may be time to call us for power drain cleaning services in Tulsa OK.
Call the Sewer and Drain Cleaning Experts for Fast, Reliable Service
We are proud to offer 24-hour emergency service, and we're always open to taking your calls. We are licensed, bonded, and insured—so you can rest assured that your job will be handled with the utmost care and professionalism.
You'll get guaranteed results from our staff of professional plumbers who have been trained in all aspects of drain cleaning services. You can trust them to complete every job quickly so that there won't be any unnecessary delays in getting your drains flowing properly again.
Asking If There is a Plumber Near Me?
Big C's Plumbing Services is a licensed master plumber available anywhere around Tulsa & Broken Arrow area's.
Big C's Plumbing Services is proud to be Tulsa's leading Residential and Commercial Plumbing installation, repair contractor, and leak detection expert. We are happy to provide you with experienced, dependable, licensed professionals that get the job done right the first time out without costing a fortune. If Big C's can't fix it, Nobody can!
We are happy to serve the entire Tulsa, Oklahoma area and nearby. Including the communities in Tulsa, Broken Arrow, Bixby, Owasso, Chouteau, Wagoner, Jenks and all the surrounding areas.
Owasso Plumber
Jenks Plumber
Claremore Plumber
Catoosa Plumber
Skiatook Plumber
Inola Plumber
Chouteau Plumber
Sapulpa Plumber
Glenpool Plumber
Turley Plumber
Collinsville Plumber
Sequoyah Plumber
Haskell Plumber
Sand Springs Plumber
Coweta Plumber
Wagoner Plumber
Sperry Plumber
Limestone Plumber
big c's plumbing services
© 2013-2023 BigCPlumbersTulsa.com
– All rights reserved. –
Information on this website may not be re-used without prior written consent from Big C's Plumbing Services.

Monday-Friday: 8:00am to 5:00pm
Saturday: Closed Normal Appointments
Sunday: Closed Normal Appointments
24/7 Emergency Services Available
Oklahoma Licensed, Bonded, Insured
OK. Plumbing Contractor & Gas Fitter #063224