Fast Response Commercial Plumbing Services
The importance of a high-quality plumbing system for commercial buildings can't be overstated enough. When properly installed and regularly maintained, plumbing can save you money and time, but it's also necessary to run your business successfully.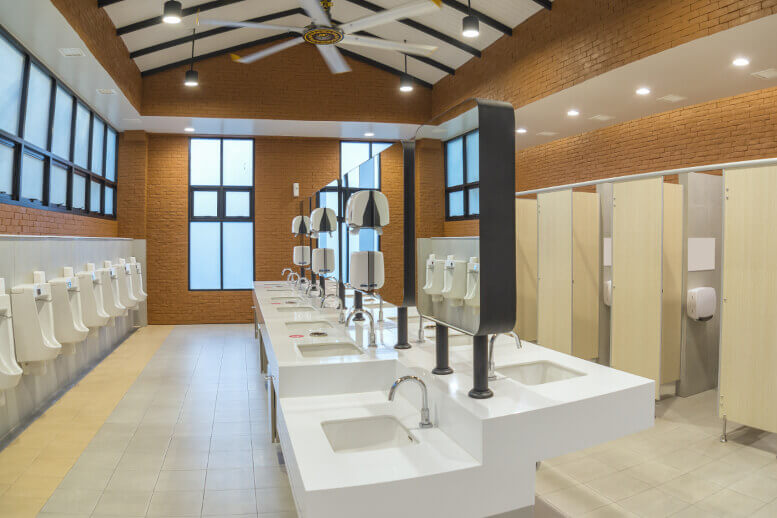 We are the Tulsa commercial plumbing repair experts. Here's what you'll find with our Tulsa commercial plumbing repair services:
Licensed & Insured Master Plumber Chris Ogan
All Commercial Plumbing Installations & Plumbing Repair Services
Oklahoma Plumbing Contractor & Gas Fitter (#63224)
26+ Years Plumbing Experience
Offers Military Police, Emergency Responders & Teacher Discounts
24/7 Emergency Services Available
At Big C's Plumbing Services, we solve issues from complex commercial plumbing repair problems like repiping and slab leaks to sewer line replacement. Is something wrong with your gas line? Not only are we certified, licensed master plumbers, but we're also certified and licensed for gas fitting as well.
When it comes to office plumbing emergencies, we can be there quickly with a stocked truck and state-of-the-art leak detection technology. Not only can we repair any broken pipe system, but we're experienced with sewer line replacement, gas fitting, slab leak repair, water heater repair, sewer camera inspection, water line replacement, and many other complex issues.
Commercial plumbing repairs come naturally to our experienced team. Whether it's the water heaters on the fritz at your gym or building, or you need a complex slab repair, we're available for any project. No project is too big or small for our team of licensed plumbers, and we take pride in our commitment to go above and beyond expectations with every job. You can trust our qualified professional plumbers will get the job done right the first time.
Commercial Plumbing Installations, Repairs, And Replacements
We're known as the local commercial plumbing experts in the Tulsa and Broken Arrow area. We take the time and effort necessary to correctly repair or install every feature needed to make your office or commercial building run correctly. We only work with licensed plumbers to ensure that high-quality work is consistent and reliable.
Some of our commercial plumbing services include:
Leak detection and repair
Water and gas piping
Drain cleaning
Sewer line repair, replacement and other services
All water line repairs
Sewer Camera Inspection
Hydro-Jetting service
Backflow Preventor
Commercial plumbing inspections
Commercial plumbing system maintenance
Water heater replacement
Hydrostatic pressure test
Water heater installation
Emergency plumbing services
Specialty Plumbing Installations (ex. salon sinks, urinals, special faucets, restaurants etc.)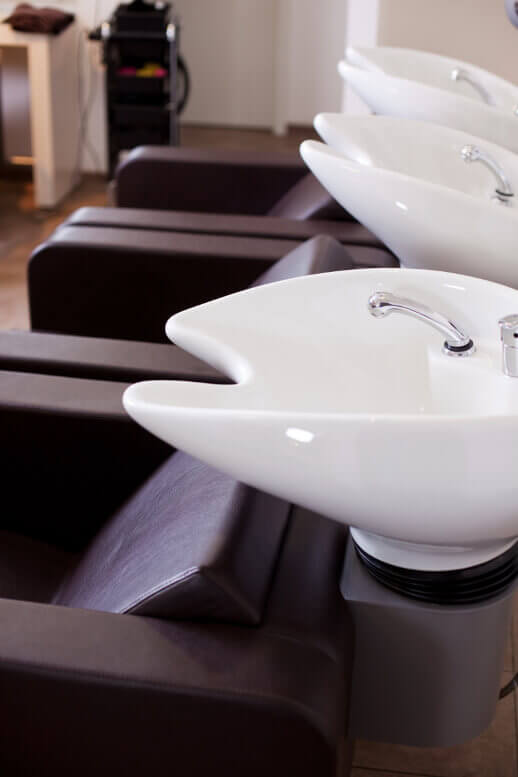 Since commercial buildings have unique systems, we have the special skill set and expertise to fix any system. We've worked in all areas and commercial buildings around Tulsa, Broken Arrow, and Bixby. If you have experienced a grease build-up of your drainage system at your restaurant or perhaps burst pipes have flooded your building's offices, or other any drainage or pipe issues, you should call Big C's Plumbing Services immediately.
Our licensed commercial plumbers are there to help with 24/7 emergency services. An emergency plumber are only a quick call away from fixing your system so your business can run successful. We also work around your schedule so you can keep operating as you need at maximum efficiency. As a fellow business in Tulsa, we understand how important it is to keep work flowing even when there are issues.
If you need fast commercial plumbing services, don't hesitate to call our team at 918-218-2224 and get a fast response plumber out to your commercial office, building, storefront, warehouse, or restaurant.
Commercial Leak Detection and Repair
Do you need a plumber to investigate your system and detect leaks? We provide incredibly accurate and fast leak detection services. With our state-of-the-art tools and video inspection services, we can find and repair any pipe leaks. We also provide slab leak detection and repair, as well as wall leak detection, underground pipe leak detection, sewer line camera inspection, and more.
If you're having issues with a mysterious leak, you may be letting the problem get worse by ignoring the issue. In many cases, small leaks lead to moisture pockets, which can develop into mold and mildew. To prevent hazards like this in your business, always work with a licensed plumber who can find the leak and repair it quickly.
Commercial Water & Gas Piping
When you need new gas piping installed for your building or you need a gas line repair, you should always work with a professional plumber. We are fully certified and trained to work with gas piping. At Big C's Plumbing Services, our Tulsa gas piping technician can handle any type of gas line installation, replacement, or repair.
We also carry high quality products that meet all of the commercial safety guidelines for OK. Our plumbers have worked with various gas systems and applications for over 25 years, so you can be sure that we'll get the job done to an expert degree.
Do you need a gas piping inspection? Maintaining gas lines is part of being a responsible business owner in Oklahoma. Gas leaks can be hazardous, which is why we recommend that you schedule a plumber to visit your building and take care of the problem quickly.
Commercial Drain Cleaning & Sewer Services
In many businesses, older pipes can become clogged. Sewer drains can also become blocked over time. It's important to work with a commercial plumber when you notice problems with slow draining lines.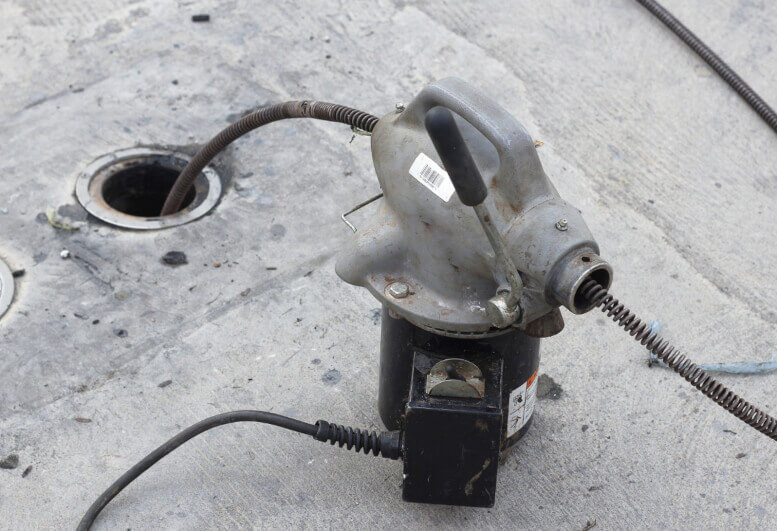 For restaurants in particular, regular plumbing maintenance is required to ensure that grease and debris don't permanently damage your plumbing system.
Over time, these pipes can become corroded and lead to pressure leaks, which could cause other hazards for your business.
With the latest technology, not only can we pinpoint blockages, but we can also quickly drain your system quickly and effectively. You won't have to worry about slow drains or hazards once we're finished repairing your system.
Commercial Plumbing Inspections & Maintenance
In many industries, you'll need to have your plumbing system inspected regularly.
With ongoing maintenance, not only will you receive regular inspections but we can quickly repair leaks, broken pipes, slow drains, and other problems that might prevent your business from operating at a hundred percent.
We provide advanced video and pipe replacement technology to ensure that your pipes and sewer lines are working correctly.
Call 918-218-2224 today to get a licensed plumber to inspect your system and provide reliable repairs or pipe replacement.
Emergency Plumbing Services for Commercial Clients
If you're experiencing a plumbing emergency at your business, call 918-218-2224 right away for 24/7 emergency plumbing services. Our team of certified, experienced plumbers can respond to any call in the Tulsa area. Whether you need emergency pipe repair or a gas leak repair, we have the skilled professionals on call to quickly provide a solution.
Call Our Commercial Plumbing Hotline
Our motto is if Big C can't fix it, nobody can. We're the commercial plumbing service experts.
Do you need commercial plumbing repair services today? We offer same-day commercial plumbing services and emergency response.
We stand by our skills and experience, as we have never met a job that we couldn't handle. We've seen it all. Big C's Plumbing Services has been taking care of the plumbing in Tulsa and the surrounding areas for over 26 years.
What you may not know is we also provide our outstanding plumbing and leak locating services for all of Broken Arrow, Bixby, Claremore, and surrounding areas. Whatever your plumbing problem, large or small, residential or commercial, we're ready to help!
If you're in need of Tulsa commercial plumbing services, schedule a visit by one of our master certified plumbers or call 918-218-2224. We'll respond quickly, provide you with an estimate, answer any questions, and provide the best industrial plumbing repairs.
Asking If There is a Plumber Near Me?
Big C's Plumbing Services is a licensed master plumber available anywhere around Tulsa & Broken Arrow area's.
Big C's Plumbing Services is proud to be Tulsa's leading Residential and Commercial Plumbing installation, repair contractor, and leak detection expert. We are happy to provide you with experienced, dependable, licensed professionals that get the job done right the first time out without costing a fortune. If Big C's can't fix it, Nobody can!
We are happy to serve the entire Tulsa, Oklahoma area and nearby. Including the communities in Tulsa, Broken Arrow, Bixby, Owasso, Chouteau, Wagoner, Jenks and all the surrounding areas.
Owasso Plumber
Jenks Plumber
Claremore Plumber
Catoosa Plumber
Skiatook Plumber
Inola Plumber
Chouteau Plumber
Sapulpa Plumber
Glenpool Plumber
Turley Plumber
Collinsville Plumber
Sequoyah Plumber
Haskell Plumber
Sand Springs Plumber
Coweta Plumber
Wagoner Plumber
Sperry Plumber
Limestone Plumber
big c's plumbing services
© 2013-2023 BigCPlumbersTulsa.com
– All rights reserved. –
Information on this website may not be re-used without prior written consent from Big C's Plumbing Services.

Monday-Friday: 8:00am to 5:00pm
Saturday: Closed Normal Appointments
Sunday: Closed Normal Appointments
24/7 Emergency Services Available
Oklahoma Licensed, Bonded, Insured
OK. Plumbing Contractor & Gas Fitter #063224