Licensed Water Heater Services in Tulsa
Water heaters become dysfunctional due to internal tank leaks, loose pipes, and pressure cracks. Let one of our plumbers solve the problem for you today.
Are you tired of cold showers or waiting too long for your faucet to get hot? Water heaters aren't always the easiest to fix on your own. Your water heater is one of the biggest parts of a functional home. When it stops working, you can trust our licensed, experienced plumbers to repair it quickly.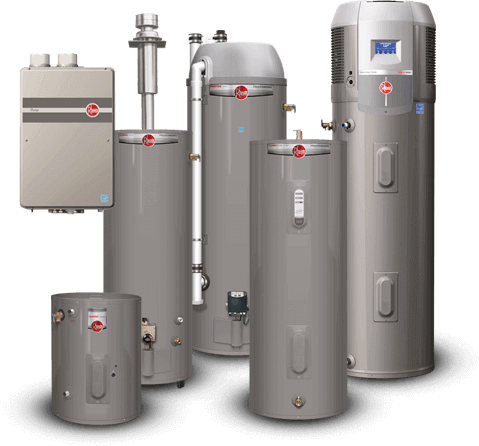 Our reliable water heating services offer installation and repair of all types and models. Whether you have a tankless water heater, gas water heater, hybrid, or traditional heater model, we have all the tools and parts to completely fix the issue–typically on the same day you call!
That's why we're known as the Tulsa water heater experts. For over 26 years, we've helped the residents and commercial clients receive top-notch plumbing services, including installation and repair for any water heater.
Did you know you can save on water bills with a tankless water heater? We provide installation for most major brands. You can replace an old, defunct water heater quickly with our services.
It's time to say goodbye to those long, chilling waits for the shower to heat up in the morning. Our team will ensure that your unit is functioning at maximum efficiency all year-round.
Call Big C's Plumbing Services for fast, reliable water heater repairs or installation services.
Top-Quality Hot Water Heating Repairs
Have you noticed lower water pressure or standing water around your water heater? Big C's Plumbing Services is here to help. You may hear weird noises coming from your unit. In these cases, it's best to call a professional plumber who can check the water heater for all cracks and leaks, then provide you with an estimate for repairs.
Big C's Plumbing Services is available for all water heater repairs, even when you need same-day, emergency repairs or installation.
We're the Tulsa water heater experts. You can count on our team to provide the best water heating services. It's why clients always look to us as the Broken Arrow water heater plumbers to recommend.
Is Your Water Heater Damaged?
Since all water heating equipment is meant to distribute hot water throughout your home or office building, it's imperative that they work efficiently. If your hot water heater has an issue, you could see higher water bills just due to a leak or crack, but there are also a variety of hazards with broken old water heaters.
Your hot water heater could be suffering from a leak or something worse, requiring immediate repairs or else further damage could be done to your pipes.  It's also important to do occasional maintenance to your equipment in order to avoid larger issues down the road.
Water Heater Services You Can Depend On
Our water heating services and repairs include:
Expert repairs
Water heater replacement
Maintenance plans
Water heater installation
Tankless water heaters
Hybrid water heaters
Broken water heating equipment
Have you ever wondered how to fix a broken water heater? It isn't always an easy task, as it could be hazardous due to pressure leaks. That's why it's best to call a professional.
Which water heating services do you need? Do you have a leaking water heater or is it something else? We're happy to help with prompt service from a licensed plumber anywhere in the Tulsa or Broken Arrow area.
Whether you have a traditional water heater or tankless water heater, our team can restore your system quickly so that your home's plumbing is running like clockwork. We're the experts when it comes to repairs and installation for all makes and models, and our knowledge goes beyond just ensuring you get the hottest water–we also look at pressure leaks and cracked pipes.
If you notice any kind of leaks, odd noises, or a loss in water pressure, you should call our offices and schedule a visit from our licensed plumbers. We'll inspect your heater and make expert recommendations, providing you with any gas or electric water heater repairs in Tulsa, Bixby, Broken Arrow, and the surrounding area.
Broken Water Heater Repairs
The life expectancy of a water heater can go up to 25 years with proper maintenance. However, corrosion and high pressure leaks can lead to lower water pressure or even having no hot water!
Our plumbers are available for both residential and commercial hot water heater repairs. We are available for emergency repairs when they are possible.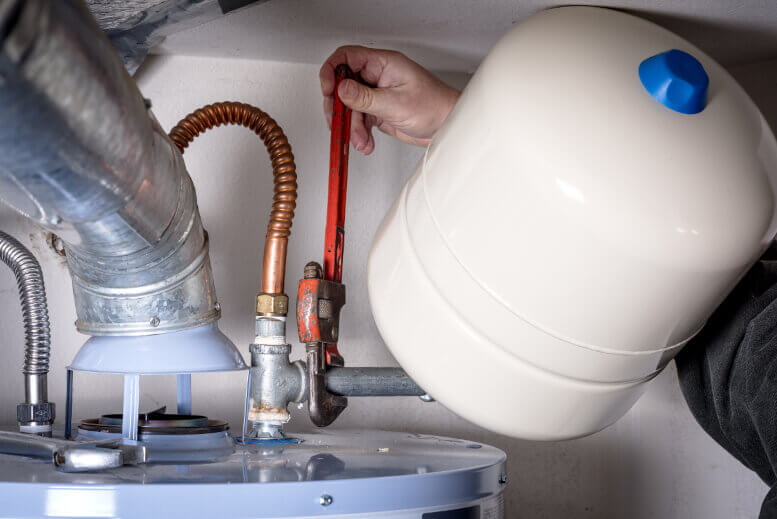 Our plumbers have seen all kinds of water appliances and understand how detrimental they are to a comfortable home.
However, we also offer water heater repair services to commercial clients, such as large offices, warehouses, apartment buildings, and more.
Water Heater Replacement Service
While repairs can help most types of heaters, we're also available for water heater replacement services. Even though these sturdy pieces of equipment can sustain years of abuse, one leak or crack can bring it all down. Our plumbing professionals will inspect your plumbing system and provide you with an estimate before performing any work.
Licensed Water Heater Plumber for Emergency Services
It's best to work with plumbers are master certified and licensed. We have been repairing heater units for over 26 years. We've seen all kinds of water heaters, making long-lasting repairs so that you can continue to get great value and use out of your unit.
However, we think it's better to have water heater check-ups, especially if you have a home in Tulsa OK. With water heater maintenance, a technician visits your system every 3 to 6 months to ensure that everything is running and no repairs are needed. We can prevent major system interruptions, broken pipes, loss of water pressure, and dysfunctional water heating with one maintenance visit.
When we provide this maintenance, we'll run a water heater flush, remove mineral buildup, clean your intake filters or replace them, depending on the system, and perform a number of checks to prevent any other issues.
Emergency Water Heater Service
Have you got a water heater problem that needs to be resolved now? We're here for you. We offer emergency plumbing services to areas of Tulsa, Bixby, and Broken Arrow. If you live in this area of Oklahoma, we can provide same-day services and resolve most problems within hours.
Water heater leaks can be caused by a number of issues, whether it's an internal tank crack or a loose pipe. Our plumbers can fix many of these issues quickly.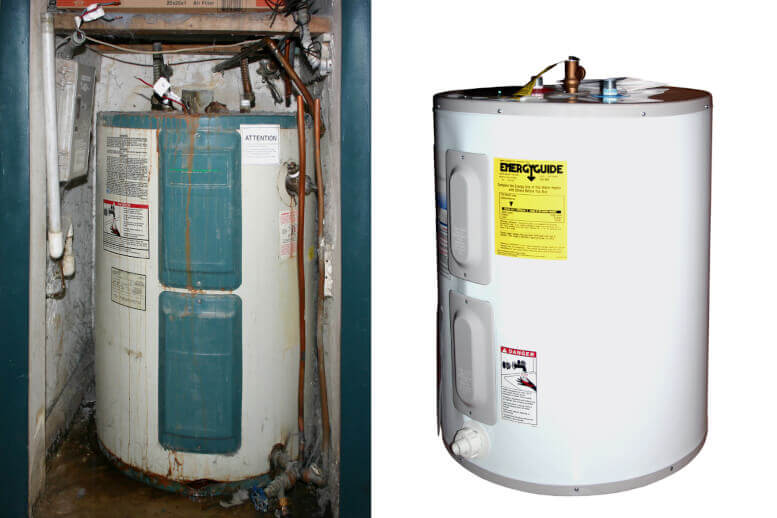 Big C's services cover repairs, replacement or installation of most major water heating equipment brands and models.
Our trucks come equipped with all water appliance parts to ensure that we can fix any issue on the spot.
Talk to a Broken Arrow water heater plumber today.
Tulsa Water Heater Installation and Repair
You may be tired of your old heater or you simply want the latest models for more efficiency and water saving. We've got some great recommendations on the best brands and what models will keep your home's water hot whenever you need it.
We can also help with other water appliances and troubleshoot major plumbing problems for your home or office building. You can schedule your appointment with a licensed plumber in Tulsa today to get fast service.
Call the Tulsa Water Heater Plumbers
We're known for our expertise in water heaters. Give us a call at 918-218-2224 for prompt service. Our plumbers are ready to answer any questions and provide you with an estimate.
You don't have to worry about your cold water problems any longer with a licensed plumber at the ready. We've been servicing the Tulsa Oklahoma area for over 26 years. We can also make recommendations on the best water heater for your home, especially if you are thinking of getting a tankless water heater.
Asking If There is a Plumber Near Me?
Big C's Plumbing Services is a licensed master plumber available anywhere around Tulsa & Broken Arrow area's.
Big C's Plumbing Services is proud to be Tulsa's leading Residential and Commercial Plumbing installation, repair contractor, and leak detection expert. We are happy to provide you with experienced, dependable, licensed professionals that get the job done right the first time out without costing a fortune. If Big C's can't fix it, Nobody can!
We are happy to serve the entire Tulsa, Oklahoma area and nearby. Including the communities in Tulsa, Broken Arrow, Bixby, Owasso, Chouteau, Wagoner, Jenks and all the surrounding areas.
Owasso Plumber
Jenks Plumber
Claremore Plumber
Catoosa Plumber
Skiatook Plumber
Inola Plumber
Chouteau Plumber
Sapulpa Plumber
Glenpool Plumber
Turley Plumber
Collinsville Plumber
Sequoyah Plumber
Haskell Plumber
Sand Springs Plumber
Coweta Plumber
Wagoner Plumber
Sperry Plumber
Limestone Plumber
big c's plumbing services
© 2013-2023 BigCPlumbersTulsa.com
– All rights reserved. –
Information on this website may not be re-used without prior written consent from Big C's Plumbing Services.

Monday-Friday: 8:00am to 5:00pm
Saturday: Closed Normal Appointments
Sunday: Closed Normal Appointments
24/7 Emergency Services Available
Oklahoma Licensed, Bonded, Insured
OK. Plumbing Contractor & Gas Fitter #063224