Big C's Plumbing Blog
Plumbing Articles from Tulsa, OK.
What to Do When You Have Leaky Pipes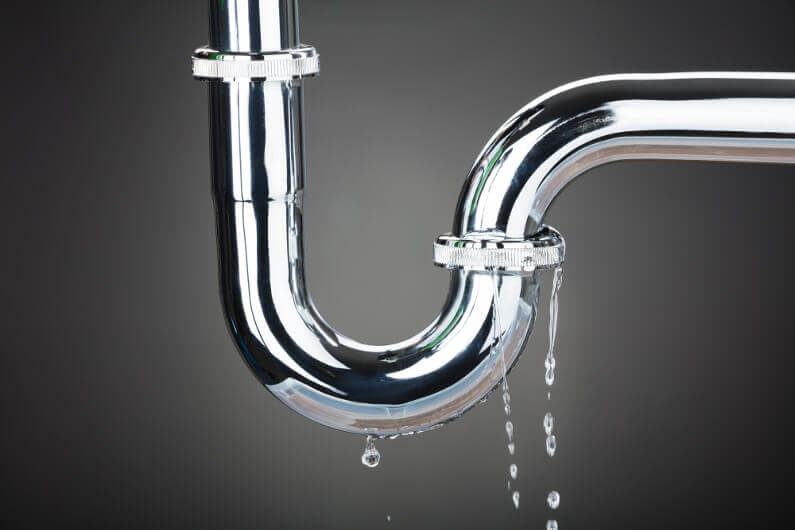 Household leaks waste over 1 trillion gallons of water every year. Even a small leak can waste a lot of water—and cost you a lot of money.
But some leaks are hard to notice requiring professional leak detection, and sometimes, it's easier to ignore leaky pipes even when you do see them. This is a bad idea.
Water damage can cause all types of issues to your home, some of which are incredibly serious. If left unattended, a single leak can turn into a safety concern for you and your family.
So what are you supposed to do when you find a leak? We've put together this guide to walk you through the process.
Let's get started.
Call a Plumber!
The first thing you should do after finding a leaky pipe is to call a plumber.
Trying to fix a leak on your own is tricky, and if you don't know what you're doing, you might end up making the issue worse. Small drips of water might find their way through your repair job without you noticing, which can lead to mold growth and make your water bill go up.
Not only that, unprofessional repair jobs might not last the test of time. The leak can reopen, meaning you'll have to call a professional plumber anyway.
So call a plumber first.
Skipping the DIY route will save you both time and money in the long run.
How to (Temporarily) Fix a Leaky Pipe
Even though you called a plumber, they might not be able to show up at your house right away. But you shouldn't let your water keep leaking away waiting for them either.
Instead, there are a few things you can do to temporarily fix your leaky pipe problem.
Here is a quick step by step guide about what to do when you find a leaky pipe.
1. Turn off the Water
Start by shutting off the water to your home. This will keep you from wasting any more water through the leak, and it will also make repairing the leak a lot easier.
If you have more than one shut-off valve and aren't sure which one connects to your leaking pipe, switch them all off. They'll only be off for a short time, and you can turn them all back on again when you're done.
2. Empty the Pipe
Even though you turned off the water to your home, your pipes will still be full of water. Before you can start repairing the leak, you have to empty out the pipe.
You can do this by turning on the faucets and letting the water flow out like normal. If this doesn't work, you may need to use a compressor to remove the last drops.
3. Dry the Damaged Area
Get a towel or rag and dry around the damaged area of the pipe. Make sure you remove any waterdrop or condensation.
Your repair won't hold as well if the pipe is still wet when you get started. So it's a good idea to walk away and let the pipe air dry for a few hours.
4. Seal the Leak
Once the pipe is dry, you're ready to seal up the leak. To do this, you'll need the following items:
Epoxy
Piece of a garden hose
Metal hose clamps
Waterproof tape
Start by filling the leak with epoxy (which you can buy at most any hardware store). Then take a piece of a garden hose and cut it so it's about two inches longer (on each end) than the leak.
Slide the garden hose over the leak and hold it in place with metal hose clamps. Make sure the clamps are nice and tight and keep them on the hose for at least an hour.
When the hour is up, you can remove the metal clamps and wrap waterproof tape over the hose instead. Add several layers of tape to ensure no water can get through.
5. Turn the Water Back On
The epoxy, hose, and waterproof tape should be enough to stop a small leak. So when you're finished with the repair, turn your water back on and check for any leaks. It might help to keep your faucets running for a few minutes to ensure no water gets through your repair.
Don't Stop There
Remember, this is a temporary fix.
You should still call a plumber and have them repair your pipe professionally. They know what they're doing, and they'll be able to make sure the leak goes away for good.
In fact, you might not even need to go through this DIY repair process. If the plumber can arrive at your house right away, turning off your water for a few hours should be enough.
How to Recognize Leaky Pipes and What to Do About Them
Water pooling on the floor is an obvious sign of leaky pipes, but it's not the only one. Peeling wallpaper, unpleasant smells, low water pressure, and mold all point to a leak problem as well.
As soon as you suspect you have a leak—even if you can't find it, you should call a plumber. Ignoring the signs of a leak can lead to mold, weaken the structural integrity of your home, and force you to spend a lot of money on repairs later.
So don't wait. It's better to be safe than sorry.
Not sure who to call?
We can help! Click here to reach out to us today!
big c's plumbing services
© 2013-2023 BigCPlumbersTulsa.com
– All rights reserved. –
Information on this website may not be re-used without prior written consent from Big C's Plumbing Services.

Monday-Friday: 8:00am to 5:00pm
Saturday: Closed Normal Appointments
Sunday: Closed Normal Appointments
24/7 Emergency Services Available
Oklahoma Licensed, Bonded, Insured
OK. Plumbing Contractor & Gas Fitter #063224